Liverpool back down on planned ticket price hike after supporter uproar
Comments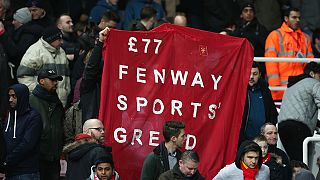 The power of supporters prevailed at Liverpool this week after the club's owners bowed to the pressure and decreased ticket prices significantly for next season.
Protests by fans began after the club announced that tickets would reach 77 pounds – some 98 euros – for the highest bracket.
The Fenway Sports Group has now scrapped those plans with the highest-priced ticket to be sold at 59 pounds -the equivalent of 75 euros.
Some ten thousand Reds fans protested against the planned price hike by leaving Saturday's home game with Sunderland on the 77th minute.
Liverpool were leading 2-0 at that time but eventually drew 2-2.
Despite the revamped ticket prices for next season supporter groups say they will continue to fight to make football more affordable for the fans.