Transfer madness or a sign of the times? Premier League transfers pass £1bn for season
Comments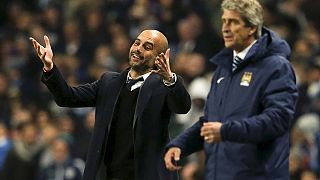 Pep Guardiola's managerial move to Manchester City this summer might have been the biggest news on the winter transfer deadline day but the financial figures for the overall season transfers in the English Premier league are stratospheric.
The spending over the two transfer windows this season reached a record £1.045 billion pounds (1.37 billion euros), highlighting once again the financial power of the country's topflight.
With new global broadcasting contracts starting this summer which should top £8bn clubs have been spending large amounts of money to make sure they stay in this very lucrative league.
Dr David Webber of the University of Warwick commented: "Clubs know that that money is coming in, they want to invest, they want to go beyond their traditional community if you like and look to appeal to a new more global audience."
Despite the riches already enjoyed by clubs in England, money has – of late – failed to translate into continental success with Chelsea the last team to win the Champions League in 2012.