Mexican Swimming federation lashes out at governing body FINA
Comments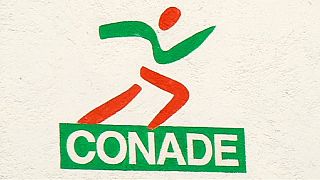 The Mexican Swimming Federation has hit out at the sports world governing body FINA after being handed a multi-million dollar fine.
The fine is a result of last year's decision by Mexico to pull out of hosting the 2017 world championships in Guadalajara.
FINA has also suspended all Mexican swimmers from competition.
President of the Mexican Swimming federation Kiril Todorov said: "(FINA) know that we cannot pay this amount. What do they gain from suspending us? Nothing. We cannot pay it. They are putting pressure on the Mexican government through Mexican athletes, this is what FINA is doing."
The withdrawl of Guadalajara as host of the two-week event was due to financial problems.
Budapest who were due to host the 2019 championships, has stepped in as a replacement.