The Strongwoman: Dorota Jadczak's courage to be herself
Comments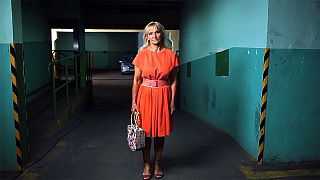 This video is brought to you by 99.media, a not-for-profit digital platform that adapts and shows documentaries in six languages.
To watch the original video, click here.
CC-BY-ND / 99.media / Olo Pawluczuk
Dorota Jadczak is a Polish legend of bodybuilding.
"The Strongwoman" touches upon the ideal and stereotypes of femininity.
Why has Dorothy decided to practice sport commonly perceived as masculine?
Does bodybuilding equal giving up your femininity?
What is strength to her, and what is beauty?
Why is she unable to pass indifferently by the mirror?
How much one needs to sacrifice in order to achieve perfection?