119 billion euros for German Army
Comments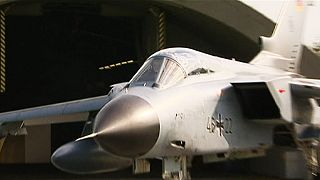 Germany to spend 119 billion euros
Money will go mainly to help missions
abroad
Comes after criticism of material
Germany is to spend 119 billion euros upgrading its military equipment.
Ombudsman: German army is 'short of almost everything': Germany's defense forces are stretched to the limit,… https://t.co/Z0HFxyoa6s#dw

— Breaking News World (@BreakingNews_nl) January 26, 2016
The decision comes after the German Army faced criticism for the poor condition of its military equipment.
More recruits?
Defence Minister Ursula von der Leyen is also thought to be considering an increase in recruits.
A government report had described the German Army as being at the limit of its capacity for intervention, as a result of cuts in the budget.
Funding for foreign missions
Sources say the money will go mainly on new equipment to help German forces fulfill their missions abroad.
German soldiers are deployed in Syria, Iraq and Mali.
Reinforcements are also being sent to Afghanistan.