Stefan Grobe, snowbound, for Euronews in Washington
Comments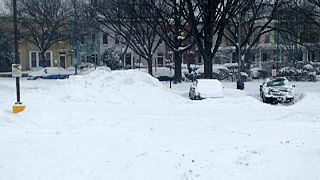 Normally, the weather isn't something a Washington correspondent would talk about. But this weekend was different.
On Friday we decided to do a weather story, challenging the local authorities who basically told people not to leave their homes Saturday and Sunday because of the colossal snowstorm about to hit Washington, D.C., and especially not use their cars.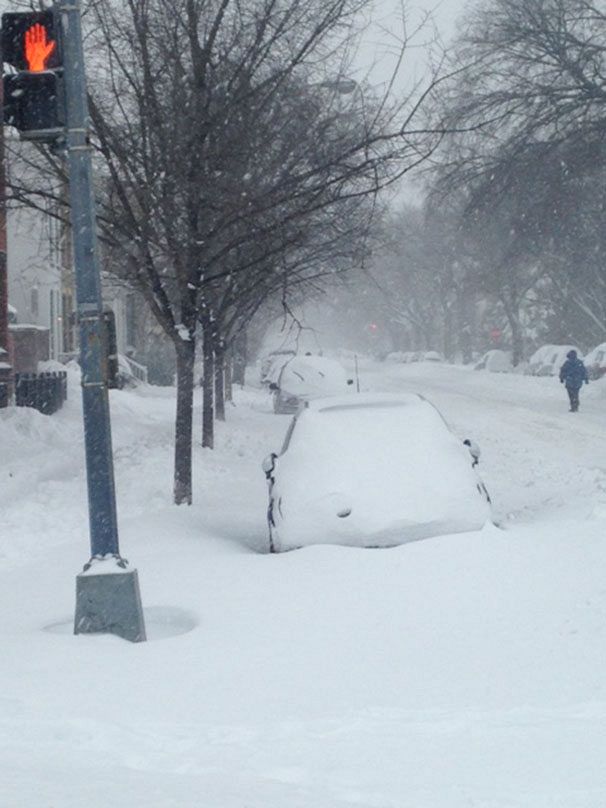 On Saturday morning, we quickly realized that we were going to have to follow the city government's advice to the tee. There was no way to move around, let alone operate camera gear.
Leaving our house and then our quiet Capitol Hill neighborhood in the southeast of the city and going much further than a few blocks turned out to be an insurmountable challenge.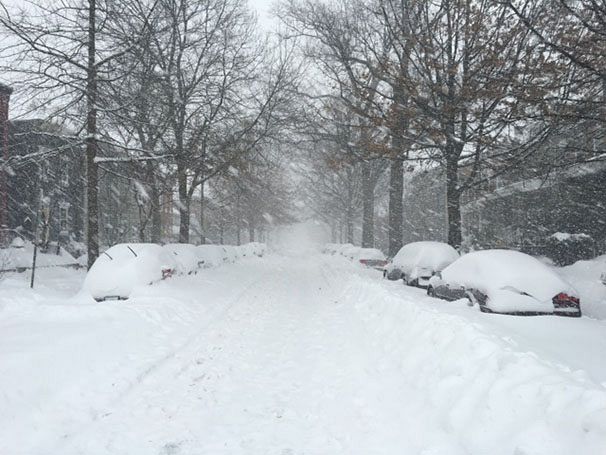 First, it took me half an hour to shovel the snow off our front porch steps and then the sidewalk. It took me two hours to dig a path out of the snow for our car, which my better half had strategically parked on the corner of the closest snow evacuation route.
But then there were the impassable streets. During these morning hours, only a few cars managed to brave the roads, all emergency vehicles and service trucks. None of my neighbors thought it was a good idea to drive around.
My cameraman had the same opinion. He lives in a Maryland suburb from which it normally takes 45 minutes to drive to town. While he was enthusiastic the night before, when I had him on the phone in the morning roughly 18 hours after the blizzard had started, he told me he was snowed in in his development, the roads impassable. "I hope we don't lose power," he said. The local utility company had warned that the high winds and heavy accumulating snow might lead to just that.
In the afternoon, my better half and I decided to go out for a walk to see how the neighborhood was coping, and how it looked at the US Capitol, normally 20-25 minutes away from home.
When we got to Pennsylvania Avenue, the grand boulevard that runs through the city—and normally offers a great view of the Capitol—we couldn't see it. This must be what the weather folks mean when they talk about "whiteout conditions."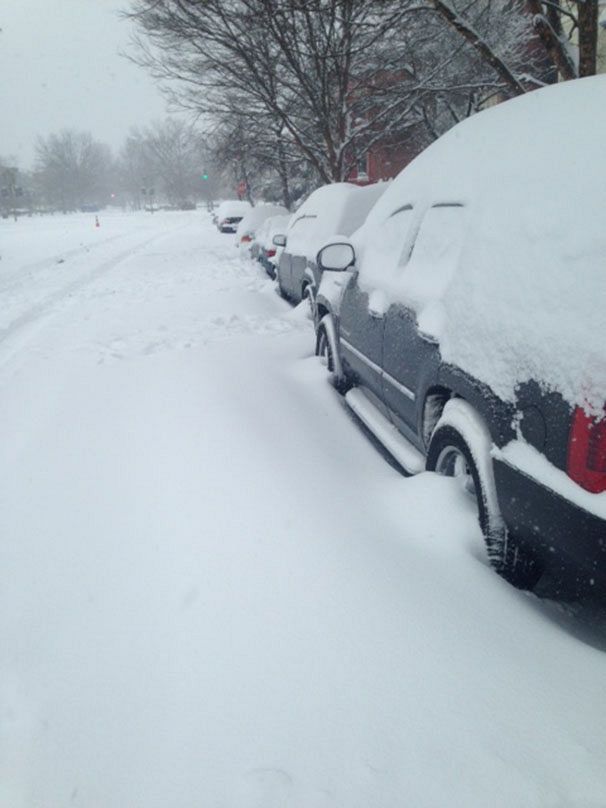 So, after an hour of stomping though snow and ice—and halfway to a Capitol building we still could not see—we decided to return home. The storm had become much stronger—and it had never stopped snowing all day.
Snow ploughs in action on Pennsylvania Ave in southeast Washington. #blizzard2016euronews</a> <a href="https://t.co/PKijmA1Mca">pic.twitter.com/PKijmA1Mca</a></p>&mdash; Stefan Grobe (StefanGrobe1) January 23, 2016
Back home, the sidewalk in front of the house and the front porch steps were deeply covered with snow again – so was our strategically-parked car at the street corner.
I was just out of my snow boots when my editor in Lyon called to do a phone interview with me. And for once, I was able to talk about the weather.