Mascherano accepts one-year jail term in plea bargain
Comments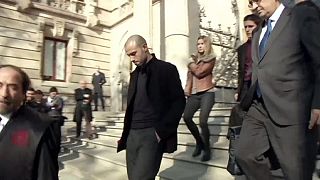 Argentina international Javier Mascherano has been handed a suspended one year prison sentence for tax evasion.
Last year the Barcelona star pleaded guilty to defrauding the Spanish tax man of more than 1.5 million euros.
In September he paid the money back plus 200 000 euros in interest.
In Spain, for a non-violent crime, any sentence under two years can be suspended in exchange for a fine – the 31-year-old's legal team reportedly offered almost 22 thousand euros but negotiations with the State on the final amount are ongoing.
For now however Mascherano is a free man.