Portuguese want new president to maintain political non-bias
Comments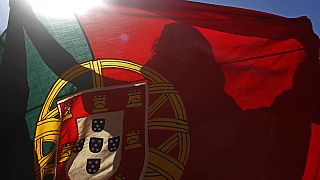 The Portuguese will vote for a new president on the 24th of January. There are (a record) ten candidates to succeed the outgoing Cavaco Silva, but the main political parties – the Socialists (PS) and the Social Democrats (PSD) – do not have official candidates. The PSD supports Marcelo Rebelo de Sousa, the favourite, according to the polls, to become the next president, while the PS is divided between the independent Sampaio da Nóvoa and the socialist Maria de Belém.
According to political researcher Nuno Augusto, the past few years have been politically corrosive: "I think the image of these parties has been affected. There is a lot of pressure that the president be independent from the political parties. There is also the context that the last parliamentary election created, a convergence of the parties of the left, and the relationship established between the candidates and the president."
The previous PSD-led centre-right coalition won the last parliamentary elections in terms of votes, but it was the socialist António Costa who ended up as prime minister. The PS managed to get the support of the Left Block, the Communist Party and the Greens. Banded together, they have the majority of seats in parliament. But this agreement seems very fragile, as these left parties have different positions on hot issues, such as the Portuguese debt or membership in NATO. More than ever, the president will have an important role to play in underpinning stability.
Augusto told Euronews: "The president has more responsibilities to moderate now, to try to smooth differences between parties and to help processes, than he had in the context of an absolute majority."
Among other real powers under the constitution, the president has what in Portugal is known as 'the nuclear option'…
Augusto elaborated: "We have a semi-presidential system, not a parliamentary or presidential system. This comes from a set of historical factors that led to the president keeping the fundamental power to dissolve parliament, but also to call elections, appoint governments or nominate prime ministers."