A second deadly avalanche in French Alps kills five soldiers
Comments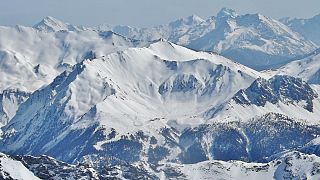 Five French soldiers have died and eight others injured in an avalanche in the Alps. All were members of the French Foreign Legion and were part of a team of 50 who had been skiing off-piste on a training exercise.
Each one had been equipped with avalanche detection kits and rescuers were on the scene within minutes.
The soldiers had been skiing in the Petit Argentier area near Valfrejus, not far from the Italian border. Last week, two school pupils and a Ukrainian tourist were killed in an avalanche nearby.
About ten of the military team had been recovered immediately by rescuers but five had gone into cardiac arrest and died. Two of those found were taken to hospital suffering from hypothermia. The nationalities of the victims have not yet been released by the authorities. The Foreign Legion is open to French citizens as well as foreign nationals. This particular group had been a mixture of veterans and new recruits.