At least 3 dead in French Alps avalanche
Comments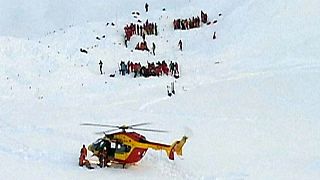 An avalanche in the French Alps hit a group of ten schoolchildren and their accompanying teacher, killing at least three people and seriously injuring three others, police said.
"Five people have been found and searches are still underway," the head of the police unit, Bernard Host, told Reuters.
Three of the victims were found in a state of cardiopulmonary arrest, police said. French media said that one of the people who died in the accident was a 14-year-old. The other is reported to be a Ukrainian national.
The avalanche occurred on a black-rated slope that had been closed after several days of heavy snowfall, the mayor of a nearby town told regional newspaper Le Dauphine Libere.
Reuters