Volkswagen's market share declines for the first time in eight years
Comments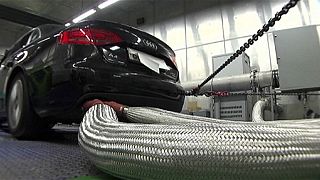 Another blow for Volkswagen. The German carmaker has seen its market share decline for the first time in eight years.
It comes in the wake of the company's admission it installed software in some diesel models that was rigged to cheat on emissions tests.
The European Automobile Manufacturers' Association said in a statement VW's share shrank to 24.8 percent last year from 25.5 percent in 2014.
The carmaker, Europe's biggest has lost ground to competitors including Fiat Chrysler and luxury manufacturers BMW and Daimler since the diesel-emissions test cheating came to light in September.