American political campaigns have come a long way since a certain Barack Obama was successfully able to mobilize the grassroots votes through social
American political campaigns have come a long way since a certain Barack Obama was successfully able to mobilize the grassroots votes through social media in his 2008 run for president.
The then-senator from Illinois was able to get the lion's share of millennials and first-time voters who seemed to have never been inspired by politics before – an important contribution to his coalition. In the 2016 race, all candidates are trying to emulate Obama's game-changing approach.
"Social media has become an essential part of a larger apparatus of campaign strategies to reach out to people and also to recruit field activists," says Joe Rospars, founder and CEO of Blue State Digital, a Democratic strategy firm.
"The idea is to try to create a voice of the campaign that is different than the voice of the candidate himself", he adds.
Although the rise of social media and a robust blogosphere had been building over more than a decade, it took political campaigns some time to fully embrace platforms like Facebook, Twitter, Snapchat, Instagram, Tumblr and others.
The reason for this initial hesitancy is understandable, says Mindy Finn, a Republican digital strategist who worked for the George W. Bush and Mitt Romney campaigns. "Campaigns want to control messaging and brand-building which is difficult on instant and spontaneous social media."
The good old "spin room" where campaign officials and surrogates endeavored to frame the narrative by talking to traditional media has almost become obsolete, Finn says. "Today there is instant spin on Twitter, and it is everywhere and everybody can participate."
"Today, we are living in an era in which the majority of voters are turning to social media, especially Facebook, for political information," she adds.
Facebook has become the most powerful social media platform for political campaigns, since it is the number one news source for millennials – and it is relied on by family and friends, unlike the more professional Twitter.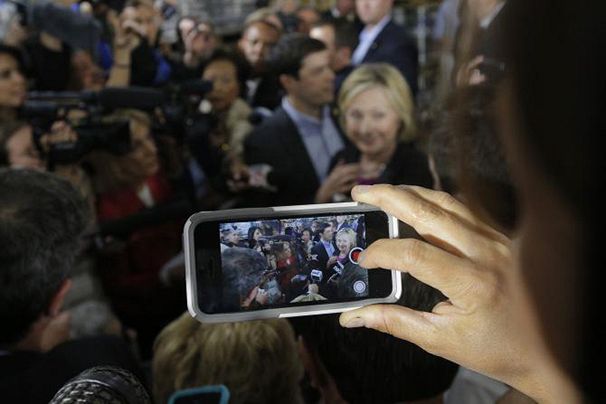 In addition, Facebook recently launched a donation environment native to its platform. A "Fundraiser" page allows approved nonprofits to create a fundraising campaign directly on Facebook, enabling users to donate to the campaigns without ever leaving Facebook.
The pages offer increased capabilities to nonprofits, as organizations can incorporate tailored content to explain the campaign, show progress to their goal, and benefit from full integration in the social media platform via the Facebook News Feed and Facebook Ads.
Regardless of which candidate wins the election, Citi analysts say the big winner will actually be Facebook edging out Google.
"In our conversations with industry sources, an overriding theme across all conversations was that Facebook and Google will be the largest recipients of political digital ad spend over the 2016 cycle," wrote Mark May and Jason Bazinet of Citi in a recent note to clients.
"Facebook specifically has seen great momentum within their political-related ad spend in recent years, as campaigns and their media buyers have developed an appreciation for the platform's reach, targeting capabilities, as well as its growing tech stack."
May and Bazinet estimate that the amount of ad money spent digitally for the 2016 federal elections is going to quadruple from the 2012 elections, from $145 million(139 million euros) to $607 million (550 million euros). For all elections, including the state and local level, they expect $1.07 billion (980 million euros) will go to digital ads.
Another way to keep up with what candidates are doing and saying in a day is Twitter. Many voters do not sit down to an hour of television news each night, and the 140-character message service caters to today's on-demand convenience of many voters, especially millennials.
For the upcoming 2016 elections, it has also become clear that the candidates themselves know the value of social media presence.
The candidates' followings range widely from more than 5 million (Donald Trump, Hillary Clinton) to 120-150,000 (Martin O'Malley, John Kasich), and to no surprise, the polling leaders in both political parties do have the largest followings.
Twitter has driven (and is driving) the conversation between the candidates and their supporters, their rivals and even their professional chroniclers, the journalists, like no other social media (or traditional media, for that matter).
The undisputed master of Twitter is Donald Trump. No one tweets like him. In the eyes of the Huffington Post, his style is "cocky, abrasive – it's unmistakable".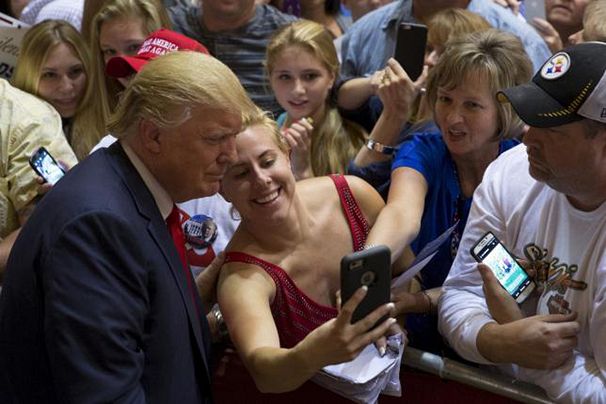 In fact, Trump would not be so powerful without the amplification of Twitter "on a near-daily basis", says Mindy Finn, the Republican digital strategist.
"Trump has the best understanding of manipulating media" and uses Twitter to his full advantage, Finn adds.
This always follows the same pattern: Trump would attack a Republican rival like Jeb Bush or Carly Fiorina, an overly critical journalist like Fox News' Megyn Kelly or the Clintons.
Then the traditional free media would pick up on his attack lines, assuring an exponentially high coverage, very often topping that day's news agenda.
Result: everybody is talking about Trump, his supporters are energized, his rivals on the defensive – and Trump does not need to spend a single campaign dollar.
Certainly, Twitter has become an essential arena of the campaign. But the fastest-emerging platform in this election cycle is Snapchat which, according to the New York Times, has well over 100 million users worldwide, a huge swath of whom are in the United States.
Of all social media platforms, Snapchat has the highest percentage of millennial users. 71% of Snapchat users are between the ages of 18 and 34, and 45% are between the ages of 18 and 24, according to internet analytics company ComScore.
Because of Snapchat's "Live" feature, over 100 million viewers have tapped into Snapchat's live coverage of presidential debates and rallies, bringing millennials to the heart of the campaign action.
Much like Twitter and Facebook, candidates have made use of the tool to broadcast news about their campaigns.
Martin O'Malley used the platform to tell users when he would make his presidential announcement. Rick Perry used it to show voters "extra" behind the scenes moment during his announcement in May.
But Snapchat itself seems to be gaining momentum among all candidates, even the ones who don't (yet) have accounts. The same day Jeb Bush officially launched his candidacy, for instance, his campaign also announced that he would be the first candidate to partner with Snapchat.
As a result of this partnership, Snapchat had a representative on the ground at Bush's announcement, and employees curated photos and videos from people on the ground, turning them into a live story, "campaign 2016" that was available to the platform's millions of users.
When it comes to Tumblr, Bernie Sanders has an edge. He uses his Tumblr presence to boil down complex issues for young voters, and also can have some fun while doing it. His page is filled with policy positions, quotes from the campaign trail and mini videos.
But it is less about what Sanders posts on his own page, and more about the immense support show on Tumblr's Bernie Sanders hashtag. Tumblr has turned into one big Sanders rally this election cycle, which comes as no surprise given that Tumblr users are predominantly liberal.
Tumblr users are overwhelmingly educated young adults and minorities of lower socio-economic class living in urban areas, according to a Pew Research study. These attributes are strongly correlated with affiliation to the Democratic Party, which explains why Sanders is a favorite among Tumblr users.