UN documents sexual violence from security forces in Burundi
Comments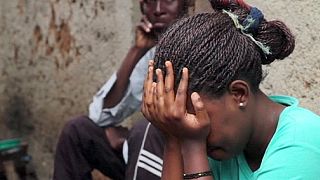 The United Nations says security forces in the East African nation of Burundi have been gang raping women during searches of homes.
Burundi has a history of ethnic conflict. A civil war which ended ten years ago pitting the country's Tutsi minority against rebel groups from its Hutu majority.
Rupert Colville is from the UN's human rights agency (OHCHR).
"The suggestion that an ethnic dimension is now starting to emerge, is reinforced by one of the sexually abused women, who said that her abuser told her she was paying the price for being a Tutsi. Another witness claimed that Tutsis were systematically killed, while Hutus were spared. And, in the Muramvya neighbourhood of Bujumbura, according to several different witnesses, the decision to arrest people was also reportedly largely made on an ethnic basis."
There's been a surge of violence in Burundi since President Pierre Nkurunziza was sworn in for a third term in office in violation of a peace deal that helped end the civil war.
Western powers fear the unrest could spiral into a renewed ethnic conflict spilling over into neighbouring countries.