Oil price dips below the 30 dollar mark with Iran poised to crank up exports
Comments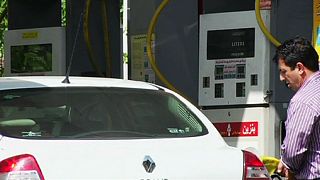 Oil has dipped below the 30 dollar a barrel price. That represented a drop of 4.5 percent which means it has tumbled a massive 70 percent in the past eighteen months.
Friday's fall comes amid growing concern for the market as Iran is set to turn its oil taps back on.
And Tehran has plenty of it. It's reported 22 large crude carriers are floating off the coast 13 of which are fully or almost fully loaded.
Iran's share in OPEC's oil reserves is 13.1 percent making it the country with the world's fourth-biggest proven oil reserves.
The country's crude oil production is around three million barrels per day and its crude oil exports topping the one million barrel a day mark.
It's understood Tehran's target for those waiting tankers is India. A senior official said they saw the sub-continent as one of the main outlets for Asian sales.
The official also confirmed plans to revive supply deals with European partners.
Italy, Spain and Greece were the top EU importers in 2011. One analyst suggested they will again do business with Tehran.