Former Guatemalan football chief Jimenez arrested
Comments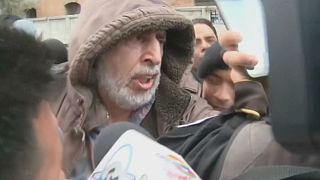 Guatemalan police have arrested former national football federation president Brayan Jimenez in connection with a corruption probe into the sport's scandal-hit world governing body FIFA.
Jimenez had been a fugitive since Guatemala issued warrants for his arrest last month.
Now apprehended Jimenez is expected to be extradited to the United States where he faces money laundering and bribery charges along the federation's former secretary general Hector Trujillo, who was arrested in the US last month.