Airbus beats Boeing in 2015 order race
Comments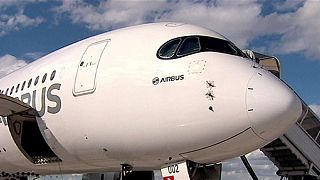 European plane maker Airbus edged ahead of tis rival in the skies Boeing for new business last year.
Figures from the Toulouse based company showed an order book of 1,036 compared to Boeing's 768.
But Airbus are still trailing behind the American giant when it comes to deliveries – 635 compared to Boeing's 762, an industry record.
Both companies experienced a slowdown after two years of heavy orders with Airbus showing a 29 percent drop from 2014. Boeing's new oders fell 46 percent.
Airbus chief Fabrice Bregier said the data showed the market was "resilient" adding airlines did not expect oil prices to remain low forever.