Majority under investigation for Cologne sex attacks of 'migrant origin'
Comments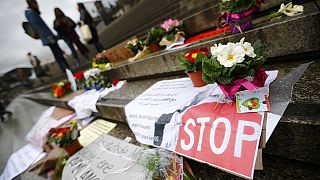 A record number of allegations of group assaults in Berlin, Hamburg and other German cities on New Year's Eve has shocked the nation.
Of 19 people under investigation concerning sex attacks in Cologne that night, ten are asylum seekers and nine are believed to be in Germany illegally, according to an official report.
As the latest news broke, German Interior Minister Thomas de Maiziere warned against targeting specific groups of people.
"When asylum seekers are being insulted as 'cattle', when they or their refugee shelters are being set on fire, when politicians in charge in this country are being called Germany-abolishers or labelled as traitors, when the media is defamed as 'lying press' or when asylum
seekers call women crossing the street whores – all this is absolutely unacceptable," he said.
'Serious mistakes' made
The report found that, in Cologne in particular, police made "serious mistakes" in the way they informed the public of the violence and for not calling for back up support.
Chancellor Angela Merkel's "open door" refugee policy has come under fire. Questions have been raised over whether the authorities were asked to keep quiet about the origins of the suspects.
The region's interior minister insists he has told police to share all information with the public.
A joint federal and state working group has been put in place to tackle the issue of group assaults nationwide.