Brief scuffles as pensioners and workers march on Athens
Comments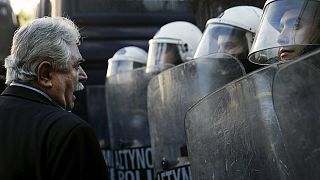 Brief scuffles occurred as hundreds of pensioners and workers marched on central Athens.
They were rallying against plans to revamp the pension system – action the government insists is necessary and which must be signed off by Greece's international creditors.
Prime Minister Alexis Tsipras says the existing system is on the verge of collapse.