Oil slides below 33 dollars a barrel
Comments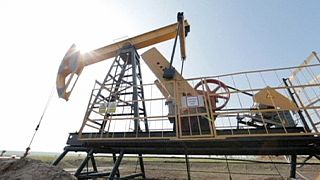 Oil slid below 33 dollars a barrel on Thursday as a result of rising US energy stockpile and China's weakening currency. Benchmark Brent fell 4.7 percent at one point. The last time it was so low was April 2014.
Technical analysts said there was little to stop the price tumbling further.
The rapid slide has made a prediction by Goldman Sachs last year that oil could fall as low as 20 dollars a barrel less outlandish than it did at the time.
"On a daily, or a couple of days, yes, it could hit that level, but we don't expect that to be sustained because the impact on production would become significant very quickly. So whereas it wouldn't be just a case of people stopping drilling for oil in North America, it would mean that people who are currently producing would turn off some of that production so there would be a much quicker return in terms of the oil production," said Spencer Welch, Director Oil Markets Team. IHS Global Insight.
Heightening the oil market woes is weakening demand, especially in China which has seen the slowest economic growth in a generation.
US Government weekly data showed a sharp drop in US commercial crude inventories of 5.1 million barrels but the figures also recorded a gain in US crude production of 17,000 barrels a day the fourth straight week of increases.