Former Russian Athletics chief banned for life
Comments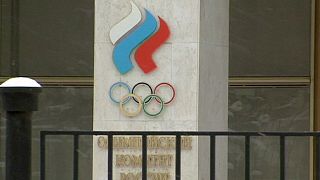 Valentin Balakhnichev – the former head of Russian athletics – has been banned from the sport for life after being charged with multiple breaches of anti-doping rules.
The IAAF Ethics Commission made the announcement on Thursday following November's World Anti Doping agency report that found indications of widespread and state-sponsored doping in Russia and led to the nations ban from all international track and field events.
Balakhnichev is one of four men to be banned.
Ex-IAAF anti-doping chief Gabriel Dolle has been suspended for five years.
The Frenchman is charged with accepting some €200,000 in bribes to allegedly cover-up positive Russian doping tests.
Balakhnichev, Russia's former head coach Aleksey Melnikov, and Papa Massata Diack, the son of the former IAAF President Lamine Diack have all been banned for life.
Most of the charges are in connection with disgraced marathon runner turned whistleblower Liliya Shobukhova.
The ethics commission's report claims the three men conspired to "blackmail" Shobukhova to cover up her doping violations by her paying them hundreds of thousands of euros in "bribes".
A second Wada report into allegations of systematic doping and corruption in athletics will be released next week.