Huawei smartphones top the 100 million sales mark
Comments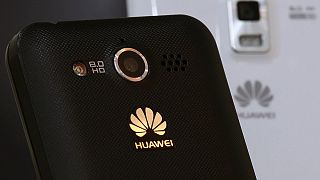 Huawei has become the first Chinese company to ship more than 100 million smartphones.
The 2015 shipments defied a market slowdown and jumped 44 percent thanks to strong sales domestically and in Western Europe.
The Chinese tech giant saw its revenue jump 70 percent to more than 15 billion euros from a year ago.
The company is aiming to shed its budget supplier image to target higher-margin premium models.
Huawei's upbeat performance comes at a time industry leaders Samsung and Apple are potentially facing a tough year ahead.
Analysts believe it is too early to say if the Chinese company can stay as a solid contender for Samsung and Apple.