Boko Haram keeps up Christmas offensive in Nigeria
Comments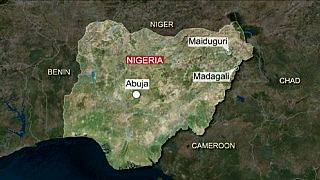 Details are now coming in of the latest deadly Boko Haram attacks in northern Nigeria which have left at least 80 people dead in Maiduguri, the capital of Borno state.
At least two suicide bombs went off in busy parts of the town, and another exploded in Madagali, reportedly detonated by a pair of female suicide bombers.
The Christmas period has seen several Boko Haram attacks and army offensives. The Muslim extremists have reverted to hitting easy targets after suffering a number of military reverses.