Salah Abdeslam: did the law allow him to escape?
Comments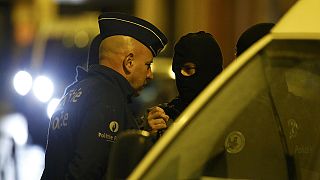 Abdeslam traced to Brussels flat two days after Paris attacks
Belgian law forbids raids between 2100 and 0500 except in particular circumstances
Conditions did not apply so Abdeslam not arrested
"Europe's most wanted man" still on the run
Belgian police may have missed Salah Abdeslam because of legal ban on overnight raids,prosecutor tells valentinapop</a> <a href="https://t.co/Cb8gl33tw6">https://t.co/Cb8gl33tw6</a></p>&mdash; Gabriele Steinhauser (gksteinhauser) 16 Décembre 2015
It is claimed a legal loophole allowed Salah Abdeslam to escape arrest in Belgium just two days after the Paris attacks.
Belgium's Justice Minister says Abdeslam – dubbed "Europe's most wanted man" – was traced to a flat in Brussels 48 hours after the attacks in November.
However, police were unable to arrest him as Belgian law currently forbids overnight raids except in specific circumstances.
[VIDEO] – Koen Geens : "La Belgique ne doit pas se sentir coupable" https://t.co/xcZwrVzxEO via VRT_Flandreinfo</a> <a href="https://t.co/60NP2MbRGN">pic.twitter.com/60NP2MbRGN</a></p>&mdash; Veille #begov (PolBegov) 16 Novembre 2015
Koen Geens insists there was no failure on the part of the police:
"Intelligence indicated that it was not out of the question that Abdeslam could be in the flat. We are not allowed to carry out raids between 2100 and 0500 so the law was no help in trying to arrest him."
""There was no failure. The only thing I will say is the legislation could be more helpful in helping the security services be more efficient in cases like this."
Salah Abdeslam
Attentats : le mystère Salah Abdeslam https://t.co/Y86EGFgWe3pic.twitter.com/w9Z0r0YZJV

— Le Parisien (@le_Parisien) 14 Décembre 2015
Salah Abdeslam is known to have been in Paris at the time of the November the 13th attacks that claimed the lives of 130 people.
He was identified during a routine road check as he returned to Belgium the next day but was allowed to pass through.
The Latest: Lawyer: Paris attack suspect may have worn bomb belt when he returned to Belgium https://t.co/jbBoMzPNtkpic.twitter.com/M6DQ7BLEZA

— The Belgium Hub (@TheBelgiumHub) 25 Novembre 2015
'Imminent threat of attack': Brussels closes metro as capital on high alert — RT News https://t.co/aIwYSYIgoJ

— Arid Acres Homestead (@AridAcresHomest) 7 Décembre 2015
Believing Abdeslam was in Brussels and in possession of explosives, the Belgian capital was put on the highest level of alert.
Bomb belt found in Paris belonged to Salah Abdeslam, police say https://t.co/ZRxw24wuDwpic.twitter.com/sk3ZCSp0mh

— The Times of London (@thetimes) 24 Novembre 2015
A bomb belt believed to have belonged to Abdeslam was found in a litter bin in Paris.
He has evaded capture since the attacks.