Markets positive ahead of US Fed's crucial interest rates decision
Comments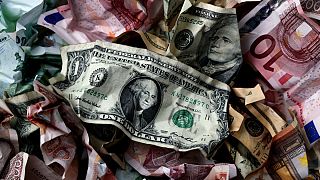 Markets have been positive in the run-up to the long-awaited interest rate decision by the US Federal Reserve.
The US central bank is widely tipped to raise rates for the first time in nearly ten years.
An announcement is due at 2pm ET (19.00 GMT, 20.00 CET), followed by a news conference by Fed Chair Janet Yellen.
The anticipated hike comes amid a gradual improvement in the American economy.
"We've been waiting for this moment it feels like for a year plus, and it's finally here, and the economy can sustain higher rates. But when we're talking about higher rates, we're really just talking about a small increase in rates that we see, maybe a couple of hikes and that'll be it because we really don't see rates going higher," said Ross Gerber, CEO of Gerber Kawasaki.
Interest rates have been held near zero for a full seven years, much longer than the usual period during a recovery before monetary policy is tightened.
But US growth has remained modest at between 2.0 and 2.5 percent.
Although markets have been unnerved by tumbling oil prices and the Chinese slowdown, US stocks rose on Wednesday.
Traders believe the odds on a rate hike are over eighty percent, according to one survey.
Shes back!! #Yellen is ready to hike! Is the #economy ready? pic.twitter.com/WYFcxcMIm1

— Jonathan M. Lamb (@lambonomics) December 16, 2015