Polluted Beijing to be clean for 2022 Winter Games
Comments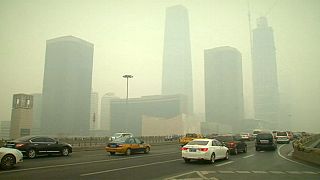 China has vowed to clean up its act in the run up to the 2022 Winter Olympics in Beijing.
Government officials promised to reduce air pollution following the capital city's first ever red alert last week when levels were reportedly ten times higher than what is considered safe by the World Health Organisation.
Speaking at a ceremony to mark the creation of the Game's organising committee, China's Vice Premier, Zhang Gaoli said: "(We) will use greater determination, greater vigour and better moves to prevent air pollution in Zhangjiakou, the Beijing-Hebei-Tianjin region as well as the Yangtze River Delta area and the Pearl River Delta. Using concrete actions to bring down the PM 2.5 and PM 10 (air pollutants) will gain the trust of the people."
The Beijing bid was met with a wave of criticism over a lack of snow around capital and the country's poor human rights record.
A toxic atmosphere can now be added to the list of concerns as the city prepares to host its very first winter Games.
Otherwise you can follow the suggestion of one Beijing-based broadcaster which advised its choking, smog-hit citizens to 'Smile and try to be positive, hopefully there will be less smog tomorrow'.