Jaguar set for motorsport return in Formula E
Comments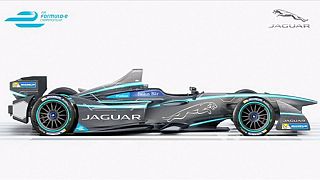 The FIA Formula E Championship will have at least one new entry on the grid next year after Jaguar confirmed it will return to the racetrack.
According to team director James Barclay the Formula E series, which is rapidly growing in popularity, offers a unique opportunity and a perfect platform to further develop of the company's electric powertrain technologies.
He said: "For us, our future and our plans in terms of production vehicles Formula E was a perfect fit. So it gives us the ideal opportunity to try new technology and to prove the new technology, both from the performance and efficiency point of view. We believe this is a core area for us in the future so it is an ideal platform to base our technology on."
Jaguar spent five underwhelming season's in Formula One before pulling into the pits for good in 2004.
Its addition to Formula E will be particularly welcome a day after the Trulli team withdrew from the series due to technical and supply issues.