India's Mahindra Group buys Italy's Pininfarina
Comments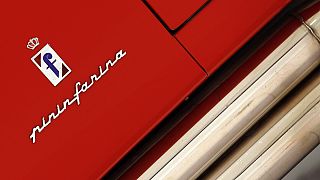 The Italian car and industrial designer Pininfarina is now in Indian hands.
Its new owner is the Mahindra Group, which has said it will acquire a majority stake in the Italian-listed firm.
Mahindra has an agreement to buy more than three quarters of Pininfarina shares at 1.1 euro a share, followed by an open offer for the remaining shares.
Founded in 1930, the Italian firm has designed vehicles for Ferrari, Alfa Romeo and Maserati.
The company's CEO Silvio Angori said the deal would provide "better growth opportunities".
He played down concerns that the company would lose its Italian identity. Mahindra says it will remain an independent entity.
Reports say the Indian group, which has made several foreign acquisitions, will inject an extra 20 million euros into Pininfarina.