Baghdad calls for withdrawal of Turkish troops in northern Iraq
Comments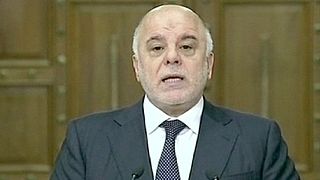 Iraq has appealed to the United Security Council that Turkey immediately and unconditionally remove its troops from northern Iraq. Baghdad has called the Turkish military incursion as a "flagrant violation" of international law.
The Iraqi prime minister, Haider al-Abadi, said there was no need for foreign forces to fight the so-called Islamic State in his country:
"Sending Turkish armed forces without the permission of the Iraqi government is not considered a help against terrorism, but instead a blatant violation of Iraq's sovereignty. There are no any other military forces from any other country except Turkey on Iraqi soil".
The Turkish President, Recep Tayyip Erdogan, claimed he had no plans to remove the troops and claimed ISIS and other terror groups were out of control in Iraq:
"Will we wait for an invitation from the Iraqi government to defend ourselves? We don't have that luxury. On the contrary, if the Iraqi government can't take measures to thwart terrorist attacks against our country then we have to take these measures"
Ankara says the troops were sent as part of an international mission to train and equip Iraqi peshmerga forces to fight the so-called Islamic State, which has seized large parts of Syria and Iraq.
In recent years, Turkey has cultivated close ties with Iraq's Kurds.