Chinese tycoon Guo Guangchang of Fosun held by police
Comments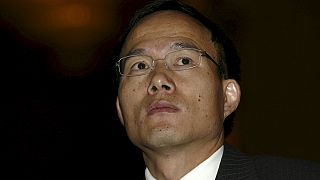 Previously reported as missing, one of China's richest businessmen has been detained by police.
Guo Guangchang, the Chairman of Fosun International and known as "China's Warren Buffett", had reportedly been out of contact since noon on Thursday.
The company, which suspended trading in its shares, said he was assisting with the authorities in an investigation and was still able to take part in major company decisions.
The Fosun Group has extensive interests at home and abroad and recently took control of French holiday company Club Med and Canada's Cirque du Soleil.
The Chinese authorities have been aggressively clamping down on corruption in the financial sector but the reason for Guo's arrest isn't known.
He and Fosun were named by a Chinese court in August in relation to a bribery case.
Guo's fortune has been estimated at over six billion euros.