Ireland set to be strongest growing eurozone economy again
Comments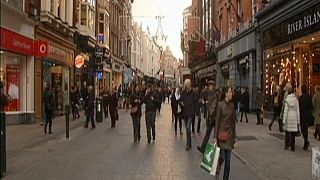 Ireland's economy grew by seven percent in the year to the end of September according to official figures, putting it on course to be the fastest-growing in Europe for the second year running.
The figures from the Central Statistics Office show that gross domestic product (GDP) grew 1.4 percent in the third quarter compared to the second.
Gross national product which strips out multinational's earnings actually fell 0.8 percent but was up by 3.2 percent on the same quarter last year.
The economy expanded by 5.6 percent in 2014, its best performance since 2007 when a property crash brought recession and a financial crisis.
Today's strong performance is partly a reflection of how far the economy fell.
The figures are outstripping the government's own forecasts in line with its Budget 2016, predicting growth of 6.2 percent this year and 4.3 percent next.
Finance Minister Michael Noonan described the figures as "very strong", confirming that "the economic recovery is now firmly embedded".