Volkswagen says CO2 deviations fewer than suspected
Comments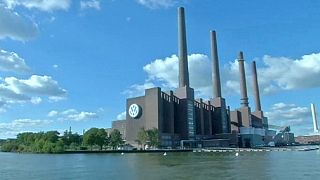 Volkswagen says a probe into carbon-dioxide emissions irregularities has found that far fewer cars were affected than previously thought.
CO2 issue largely concluded #VWGrouphttps://t.co/Mme7gfwoyd

— Volkswagen Group (@vwgroup_en) December 9, 2015
VW itself said last month that up to 800,000 vehicles might be affected, meaning that CO2 emissions and consequently fuel usage would have been understated. However the company now puts the figure at about 36,000.
Shares in Volkswagen, which fell eight percent following the company's statement in November, rose by nearly five percent on Wednesday.
VW says it now no longer faces potential damages of up to two billion euros over CO2 irregularities.
The matter is completely separate from the diesel emissions scandal where the carmaker has admitted cheating US emissions tests and fitting 11 million engines worldwide with rogue software.