Angela Merkel is Time's Person of the Year...beating the leader of ISIL and Donald Trump
Comments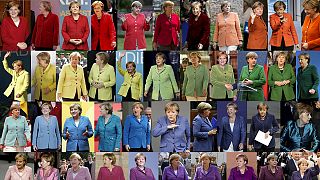 Before German Chancellor Angela Merkel gets too carried away at being named Time magazine's Person of the Year she should be aware of the opposition she beat off for the top spot. ISIL leader Abu Bakr al-Baghdadi came second and Donald Trump third, but she is the first female winner since Corazon Aquino in 1986.
Time magazine said there were two main reasons for choosing Merkel. The first was her handling of Europe's refugee crisis and her throwing Germany's doors open to an estimated million people this year, offering refuge to Syrians, Afghans, and Iraqis fleeing war, and economic migrants seeking a better life in Europe.
She was alone among the EU's leaders to take such an open position, even if some sniped that it was merely to offset Germany's very low birthrate and make cheap labour available for the economy. But her gesture also brought about spontaneous displays of public solidarity welcoming the refugees to Germany, a far cry from the much-discussed rise of the Pegida anti-immigrant movement and renewed militancy from the small German far-right.
The second factor justifying the award, although it might be bitterly contested in Greece, was Merkel's handling of the euro crisis and her keeping the Greeks in the euro.