Eurozone growth confirmed at 0.3% in third quarter
Comments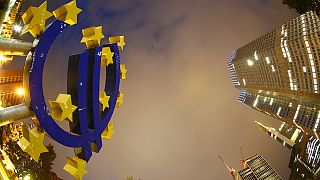 The week after the ECB extended its stimulus programme and cut a key bank rate for the eurozone, data from the European Union's Statistics Agency Eurostat confirmed earlier market expectations.
Seasonally-adjusted economic growth was 0.3 percent quarter-on-quarter in the July to September period, compared to 0.4 percent in the previous quarter.
Year-on-year growth remained steady at 1.6 percent.
Rising inventories and household spending were seen as the main driving forces behind the figures, offsetting a negative impact from trade – imports rose by much more than exports.
Among the single currency's 19 countries, Malta (+1.1%), Latvia (+1.0%) and Slovakia (+0.9%) showed the strongest growth, followed by Spain (+0.8%).
Bottom of the list were Greece (-0.9%), Estonia and Finland (-0.5%), where growth was negative.
The two biggest economies France and Germany were in line with the average (+0.3%).