Climate change is a danger to health says WHO
Comments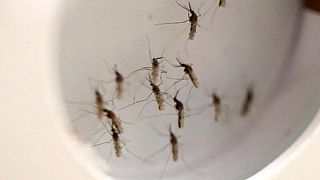 As the leaders of 150 countries meet in Paris for a key conference on climate change, the World Health Organization has warned that diseases such as malaria and water borne diarrhoea are sensitive to global warming.
In fact WHO has warned that in the next 15 years, climate change will cause at least a quarter of a million more deaths a year globally.
Dr Diarmid Cambell-Lendrum who is climate change and health team leader at the World Health Organisation:
"Health is central to the climate change agreement. It was one of the three main motivations for writing the original treaty in 1992. And the reason that we are so concerned about the effects of climate change on health are that many of the largest disease problems that we face are highly sensitive to climate conditions," he said.
Kidney Stones
Valley Fever
West Nile Virus
Chikungunya
Dengue Fever
Malaria
Lyme Disease
Rocky Mountain Spotted Fever
Other tick-borne Diseases
Naegleria Fowleri
In Senegal and in many other low lying countries, rising sea levels have washed away rice fields, polluted fresh water supplies and displaced villages. The consequences are poor health and nutrition. WHO says health concerns must be a driving force pushing world leaders to reach a climate deal in Paris.
Nilalamon ng dagat ang ilang lugar sa Senegal. Konektado raw ito sa climate change at sa hindi maayos na… https://t.co/nPiwuBIRvp

—

GMA

News Facebook (@gmanewsfacebook) December 1, 2015