Japan and EU discuss free-trade deal
Comments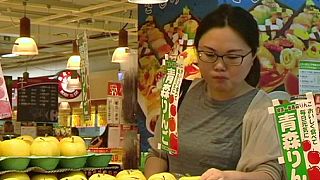 Japan and the European Union are engaged in talks on opening an economic partnership.

#EU-#Japan#FTA talks to continue into 2016 despite progress at round 13 | Read more: https://t.co/4OIf9BTAG4pic.twitter.com/pikbs0EM0Z

— Joanna Sopinska (@JoannaSopinska) November 26, 2015
The five-day talks in the Japanese capital will include discussions on the scrapping of tariffs on agricultural produce, processed foods and cars.

The Tokyo Auto Show gave us 3 new Japanese concept cars https://t.co/FTwXigk26Epic.twitter.com/VELKLMqUOB

— Gear Patrol (@gearpatrol) November 27, 2015
The negotiations follow the broad agreement reached by Japan and 11 other Pacific Rim countries on the Trans-Pacific Partnership free-trade deal.
Japan believes that some tariffs need to remain in place in order to protect the country's agriculture sector.
The EU will be looking to see how Tokyo will deal with the tariff issue on processed goods such as wine and cheese.

Christmas cheese board tips and what wine to match it with https://t.co/v1KunCnjOZpic.twitter.com/vc5A9zC5vd

— Kerstin Rodgers (@MsMarmitelover) November 25, 2015
While Japan wants a positive response to its request to have tariffs on automobiles and electronic goods scrapped.