Nuclear energy off the table at climate change talks
Comments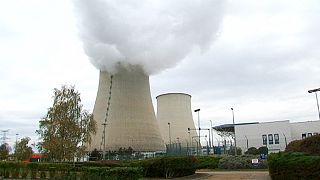 What role will nuclear energy play in the future? For some it's a key question that should be on the table for next week's climate conference in Paris.
Essentially, world leaders will have to choose between atomic and renewable energy; a move welcomed by critics who say it is too risky as an energy source.
Cyrille Cormier, is a energy and climate specialist for Greenpeace: "Nuclear energy is dangerous and dirty. It produces nuclear waste which is dangerous because we don't know how to store it safely in the long-term, it has to be managed for between 100 and 1,000 years in some cases. Everyone knows that it's also an energy which can cause terrible accidents.
The 2011 Fukushima nuclear disaster pushed many countries to draw up phase-out plans or a massive switch to renewables.
But industry advocates say as a low carbon energy, nuclear should have a future.
General Secretary of the French Nuclear Energy Society (SFEN) Valerie Faudon said: "Many people believe we can resolve the climate challenge with only renewable and energy efficiency. The fact is that the climate challenge is a huge challenge. According to the IPCC (Intergovernmental Panel on Climate Change) by 2050, 80 percent of worldwide electricity should be low carbon and it's only 30 percent today.
However. the demise of nuclear energy may be more linked to money. Costs for solar and wind energy have plummeted while the price of producing nuclear has soared because of increasing safety requirements.
For more on the causes and consequences of climate change
http://www.ademe.fr/en/node/114694