Brazil's Petrobras scandal claims two more scalps - a billionaire and a politician
Comments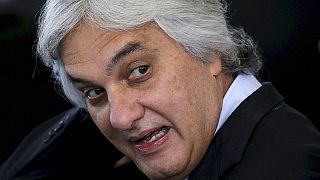 Two major figures in Brazilian politics and finance have been arrested as part of the sweeping corruption probe into state oil giant Petrobras.
Senator Delcídio do Amaral, who is the leader of the governing Workers Party in the Senate and Billionaire Andre Esteves who is Brazil's 13th richest man. Both are accused of obstructing the course of the investigation. Their arrest has caused shock waves through the capital.
Billionaire arrested in Petrobras probe https://t.co/ao0FV3bU40

— Paolo Manzo (@pmanzo70) November 25, 2015
"I think that today a new door opens in the battle against corruption. It shows that no one is untouchable, and that some people who previously robbed this country fearlessly must now have more respect towards the people," said one Brasilia resident.
Although President and former Petrobras Chair Dilma Rousseff has not been implicated directly in the scandal she is under pressure by association and questions over the extent of her knowledge. The accusations of bribery date back to her time at the oil company.
More than 100 people have been arrested in the two year probe which has caused political gridlock and obstructed economic policy . Brazilians fed up with the extent of the graft have long been calling for the President and the government to
quit.