Portugal's political turmoil set to end as Antonio Costa named prime minister
Comments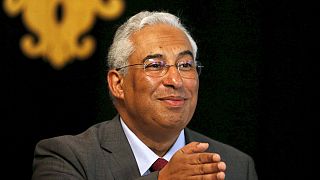 Portugal's president has named Socialist leader Antonio Costa as prime minister after weeks of political stalemate.
The move by Anibal Cavaco Silva paves the way for the first Socialist government backed in parliament by the far left.
Last month Costa toppled the minority centre-right coalition that had returned to power after winning most votes but it lost its overall majority.
As a result, the president had sought assurances that the incoming coalition would maintain Lisbon's commitments to EU budget rules.
Costa has pledged to respect Portugal's promises but his two partners, the far left Communists and Left Bloc, have not.
The political turmoil of recent weeks had prompted fears that an economic recovery could be undermined and has been seen by some analysts as the most critical moment in Portuguese politics since the 1974 Carnation Revolution, when a right-wing dictatorship was overthrown and democracy ushered in.
The president added that leaving the minority centre-right government of Pedro Passos Coelho in office in a caretaker status "does not correspond to the national interest."