Germany ski jumping team take World Cup victory for 2nd year
Comments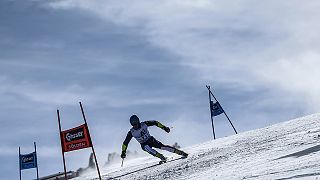 Germany's male ski jumping team edged Slovenia to win the season's first World Cup.
The winning team – of Andreas Wellinger, Andreas Wank, Richard Freitag and led by world champion Severin Freund – earned a total of 1,021.9 points on home snow at Klingenthal.
They beat the Slovenian team by 20.4 points.
Austria were third on 934.2 points and Japan fourth with 906.5.