Mali reinforces security after suspected Islamists raid luxury hotel
Comments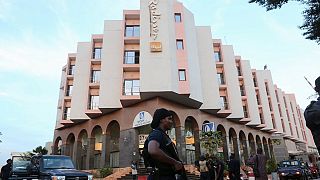 Up to 27 people are believed to have been killed following an attack on a luxury hotel in the Malian capital, Bamako.
Eyewitnesses say the assailants went from floor to floor, releasing anyone who could recite phrases from the Koran. When they had finished, 170 people were held hostage.
The siege began around 7am local time when suspected Islamist gunmen stormed the Radisson Blu, a hotel popular with tourists and Western business travellers alike.
After several hours Malian security forces spearheaded a raid to free the captives and flush-out the alleged members of Al Mourabitoun, an al Qaeda linked group, which said it was responsible.
France's Defence Minister Jean Yves Le Drian said its Algerian leader Mokhtar Belmokhtar is on several country's most wanted list. The group is probably behind the attack, he added, describing it as a mixture of fundamentalists and criminals.
French security officials have played down any links with last week's deadly events in Paris as Al Mourabitoun has carried out other attacks in the West African state.
In August, it seized hostages from a hotel in the central Malian town of Sevare. Five UN workers were killed, along with four soldiers and four attackers.
Earlier this year in March Five people, including a French citizen and a Belgian, were also killed in an attack at a restaurant in Bamako.