Oil: Air strikes hit ISIL where it hurts
Comments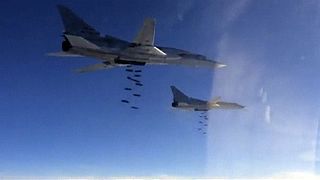 With oil revenue reckoned to provide ISIL militants with more than $1 million a day, Russian bombers have targeted tankers and refinery facilities controlled by the extremists in Syria.
Russian military spokesman Col. General Andrei Kartapolov presented satellite images of the air strikes, telling a briefing at the Defence Ministry:
"You can see hundreds of fuel tankers in columns.
"In recent days, the air force has destroyed 500 vehicles. This has significantly hampered the militants' ability to export fuel and, as a result, it has hit their profits from oil smuggling."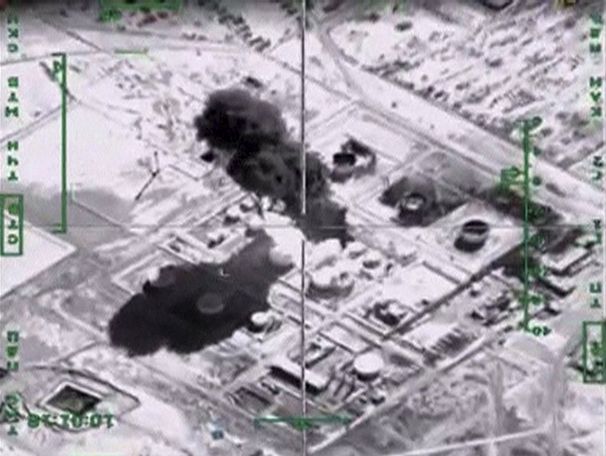 Russian President Vladimir Putin has told his defence chiefs to redouble their campaign against ISIL, in Syria and elsewhere, after Russian officials confirmed that a bomb had brought down a Russian passenger jet in Egypt on October 31, killing 224 people
Separately, US-led air strikes have hit at least 177 targets in the so-called Islamic State's main oil-producing region over the past month.
How ISIS have stolen a fortune to become the wealthiest terrorists in history https://t.co/Tg7lIBOmlfpic.twitter.com/uxymCrnipP

— Daily Mail Online (@MailOnline) 17 Novembre 2015
France has sent its aircraft carrier Charles de Gaulle to the eastern Mediterranean in its intensified campaign, following ISIL's claim of responsibility for Friday's deadly terror attacks in Paris which left 129 people dead.
French Foreign Minister Laurent Fabius said on Thursday that he believed Russia is open to cooperation in forming a grand coalition against the militant group.
With this in mind, French President Francois Hollande will meet President Putin and US President Obama next week.