Police shoot gunman on top of a San Francisco roof top
Comments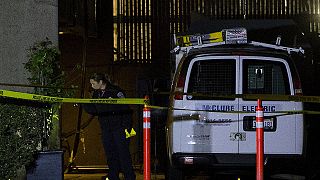 A gunman who robbed a sports wear store and then made his way on top of a San Francisco hospital construction site was shot by police and later died.
Witnesses said the man climbed up scaffolding and began shooting.
A SWAT team was called and officers said they opened fire when the gunman pointed his weapon at the nearby main hospital building.