IOC calls for IAAF action over doping claims in Russian athletics
Comments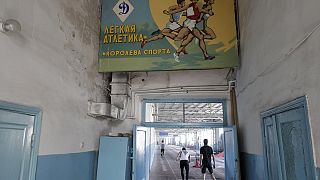 The International Olympic Committee (IOC) has called for disciplinary procedures to be initiated against athletes found to have violated doping laws.
It follows the release of a World Anti-Doping Agency (WADA) report, claiming to provide evidence of "systematic doping and corruption" within Russian athletics.
The IOC says it is up to the International Association of Athletics Federations to decide whether sanctions are needed.
Committee President Thomas Bach added:
"We will, once we get the relevant information from IAAF (International Association of Athletics Federations), withdraw and reallocate medals with regard to Russian athletes which may have been doped."
Russia maintains the allegations are "groundless," however WADA has since suspended the accreditation of a Moscow laboratory used for doping tests.
Vadim Zelechenok, the acting president of the Russian Athletics Federation said "quite a few things in the report were described in a biased way," and said:
"First of all we don't agree with most of the points. And today we respond to (IAAF) President Sebastian Coe's request to comment on the situation. Some questions are too old and were already solved a long time ago and they are not related to the Federation at all."
Sports Minister Vitaly Mutko said he has "no clue what happened over the past six months, but there are problems with the laboratory once more."
Mutko later announced the resignation of Grigory Rodchenkov the head of the Moscow laboratory.