Sinai crash: world powers disagree over whether bomb attack was likely cause
Comments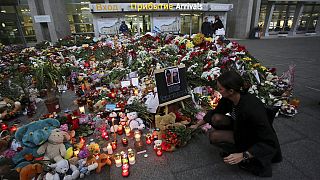 World leaders were on Thursday making conflicting statements about suggestions that the Russian passenger jet that crashed in Egypt, killing 224 people, went down due to a bomb on board.
A Sinai-based group affiliated with the Islamic State militant group has claimed responsibility for the crash.
US President Barack Obama said Washington is taking "very seriously" the possibility that the Airbus A321 was blown up by a terrorist bomb.
British Prime Minister David Cameron – who has been hosting Egyptian President Abdel Fatah el-Sisi on a previously scheduled UK visit – said it was looking "increasing likely" that there was a bomb on board.
But el-Sisi urged Cameron wait for the results of the official investigation before drawing conclusions.
The Russian authorities are in agreement with Egypt that the cause of the crash should not be speculated upon until the investigation has been completed.
Russia has repeatedly dismissed the bomb theory.