Airlines boycott Egypt as UK and US point finger at ISIL bomb on downed airliner
Comments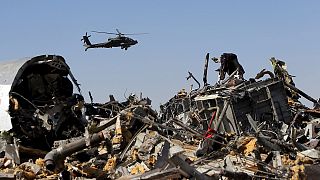 It is all far too early to be sure what happened to the Russian airliner that crashed in Egypt; vital black box data has yet to be made public, yet many appear increasingly convinced that ISIL managed to get a bomb of some kind on board the Airbus, either in Sharm el-Sheikh or elsewhere.
Russian investigators only have strange noises picked up in the cockpit at the instant the plane disappeared to go on; no more. They are also doing forensic tests for explosives, and following up reported engine and tailfin problems.
The ISIL theory has mainly come from America and Britain and does not appear to have much in the way of evidence to back it;
"Well we can't be certain at the moment but it looks more likely than not that this was a bomb, placed aboard the airliner. ISIL claimed they did it, we have no corroboration of that, so it's impossible to be certain, but we have to take every precaution now given that there are so many British citizens out in Sharm el-Sheikh," said British Defence minister Michael Fallon.
More and more air companies are refusing to fly to the resort centre, leaving hundreds of tourists stranded awaiting alternative transport, in airports, at home, or in hotels.
Any prolonged flight ban by the major companies would kill Sharms' tourism industry stone dead, which would be a foreign exchange setback for Egypt.