HSBC quarterly profits exceed expectations
Comments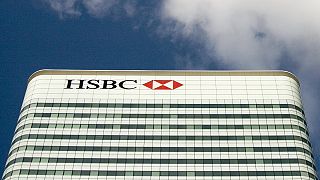 Europe's biggest bank HSBC has seen profits jump by a third in the third quarter, to $6.1 billion (5.5 billion euros).
The results, which exceeded analysts' average forecasts of $5.2 billion (4.7 billion euros), were partly down to a drop in fines for past misconduct – which offset the impact of the slowdown in Asia.
They also came despite a rise in spending on regulation and compliance by the British-based bank: up by a third compared to the same time last year.
HSBC set 10 strategic goals in June, including a reduction in assets, cost savings and the sale of operations in Brazil and Turkey.
It's also considering moving its headquarters out of Britain, possibly to Hong Kong.
Q3 2015 Reported Pre-tax profits of US$6.1bn, 32% higher than Q3 2014 #HSBCResultshttps://t.co/0QL40LnrPH

—

HSBC

(@HSBC_Group) 2 Novembre 2015