Gunter Schabowski, man who accidentally sparked fall of Berlin Wall, dies
Comments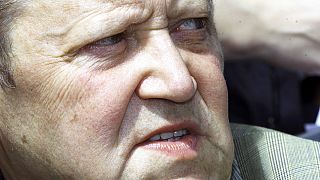 Gunter Schabowski the East German spokesperson whose error led to the demise of the Berlin Wall has died aged 86.

Guenter Schabowski, official whose blunder led to fall of Berlin Wall, dies at 86 https://t.co/ZE5RCcT2Wapic.twitter.com/U1gAuumPUT

— BBC News (World) (@BBCWorld) November 1, 2015
At a news conference in 1989 Schabowski said travel restrictions on East German citizens
would be lifted immediately.
The mistake prompted tens of thousands to cross to the West.

Schabowski, man who accidentally spilled news of Berlin Wall opening, dies https://t.co/hIdWIw99Fepic.twitter.com/p9FVLI9YBI

— Anup subedi (@Anup_subedi) November 1, 2015
Remembering the #BerlinWall today. I grew up in #Germany knowing there was another Germany behind the wall. pic.twitter.com/EcEd1JKdux

— Anne Reece Senff (@ReeceSenff) October 22, 2015
He admitted that he 'jumped the gun' as the announcement was due the next day and the lifting of the restrictions would be phased in.