Air crash investigators probe Russian air disaster
Comments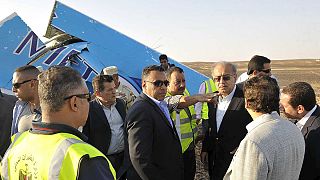 Egyptian and Russian air crash investigators are at work trying to established what caused the Kogalymavia A-321 to crash in the Sinal Peninsula, killing all 224 people on board.

Wife of Russian jet's co-pilot said he complained about its condition before it crashed https://t.co/3zTbSEf2s6pic.twitter.com/5lRe4wbLzh

— Chicago Tribune (@chicagotribune) November 1, 2015
In addition to analysing the wreckage and black box recorders Russia is questioning the aircraft's maintenance team.
Egyptian official: Both flight data recorders recovered fr Russian passenger jet crash site https://t.co/SHUqpXgPERpic.twitter.com/SKl42s1XNY

— CNN (@CNN) October 31, 2015
Police have also searched the airline's offices.
The wife of the co-pilot says her husband complained of technical issues with the aircraft.
Egypt has dismissed an ISIL claim that it downed the plane.
Air France-KLM, Emirates and Lufthansa have stopped flying over the Sinai Peninsula until the cause of the crash is known.
The plane came down 23 minutes into a flight from the Red Sea resort of Sharm el-Sheikh to St Petersburg.
In Cairo the bodies of the victims arrived at a morgue before being returned to Russia.
Our correspondent in Cairo Mohammed Shaikhibrahim says:
"What has arisen from the information investigators have is the hypothesis that the crash was caused by a a technical failure.
Another strand is the plane was attacked in the light of increased militant activity in Sinai.
The answers will lie in the black box flight recorders."