UN chief says not enough done to curb global warming
Comments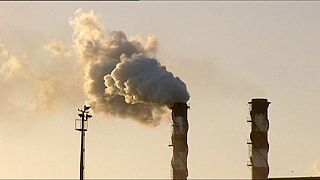 The United Nations has praised plans by around 150 countries to halt greenhouse gas emissions, but said they need to do more to control rising temperatures.
The plans, known as Intended Nationally Determined Contributions, will be the building blocks for a UN deal to fight global warming at a summit on climate change in Paris next month.
"We are looking at a temperature rise by 2100 of certainly under 3, in fact the International Energy Agency puts it at 2.7 degrees. There is however a difference of staying under 3 degrees and staying under 2 degrees. So, it is a very good step, it is actually a remarkable step, but it is not enough," explained UN Climate Conference Executive Secretary, Christiana Figueres.
Environmental groups believe the report shows more needs to be done in order to cut emissions.
"It's clear that the current aims of individual states are not enough to limit climate change to an extent that could be considered controllable," said Greenpeace Energy and Climate Expery, Tobias Austrup. "The current plans lead to a rising global temperature of around three degrees Celsius, which is out of control."
Almost 200 governments agreed in 2010 to limit warming to 2 degrees above pre-industrial times. Temperatures have already risen by almost 1 degree since the end of the 19th century .