Bank of Japan says inflation target to be hit later than expected
Comments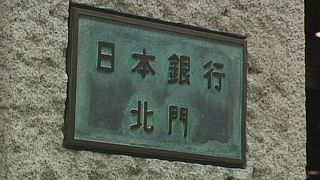 The Bank of Japan has decided not to expand its massive stimulus programme for the time being – even though it acknowledges its inflation target may not be reached for another six months.
It blames the delay mostly on falling energy prices rather than any weakness in the economy.
The bank has maintained its optimistic outlook – although two key members dissented on its key prediction regarding inflation.
"The timing for achieving the two percent price target (for inflation) has been delayed from the first half of 2016 to the second half, but this is largely due to the effect of falling energy prices," said the Bank of Japan Governor, Haruhiko Kuroda.
It's the third time the bank has delayed the timing on when it expects to hit its inflation target.
The governor said he expected Japan's economy to recover moderately as global demand picked up, saying there'd been no discussion on easing monetary policy.
In the meantime it's thought weak exports may continue to hold the economy down.